Featuring Edythe Strand, PhD, CCC-SLP
The University of Texas at Dallas Callier Center for Communication Disorders is hosting a FREE online video by Dr. Edythe Strand in assessment and treatment of childhood apraxia of speech using evidence-based treatment methods.
There is no fee to register for this online course.
Participants may earn 0.45 ASHA CEUs for viewing the entire online video and completing the post-test assessment of learning.
Edythe Strand, PhD, CCC-SLP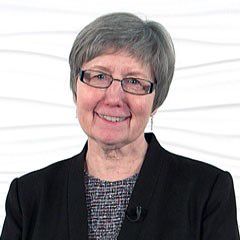 Dr. Strand is an emeritus professor in the Mayo College of Medicine and former Head of the Division of Speech Pathology, Department of Neurology at the Mayo Clinic, in Rochester Minnesota, and internationally recognized for her expertise in childhood apraxia of speech. Dr. Strand's research has focused on developmental, acquired and progressive apraxia of speech, and issues related to intelligibility and comprehensibility in degenerative dysarthria. She has a long history of clinical experience, including the public schools, private practice, and hospital and clinic settings. Dr. Strand developed The Dynamic Temporal and Tactile Cueing (DTTC) approach for CAS treatment, which was found to be one of two motor-based treatment approaches with sufficient evidence for clinical use (Murray, et. al., 2014). Dr. Strand's publications include many articles and book chapters related to motor speech disorders. She is the co-author of the books: Management of Speech and Swallowing in Degenerative Disease; Clinical Management of Motor Speech Disorders in Children and Adults; and is co-editor of the book, Clinical Management of Motor Speech Disorders in Children. She is an ASHA fellow and has been awarded Honors of the Association of the American Speech-Language-Hearing Association.
Disclosure:
Non-financial: Dr. Strand is on the Advisory Board for the Childhood Apraxia of Speech Association of North America (CASANA).
Financial: Dr. Strand received royalties from Pro-Ed and Thieme publishers for her books. She was paid a stipend for this online course.
Description of the Online Video
The online video covers the core principles of assessment and treatment including Principles of Motor Learning (PML). The video provides foundational knowledge related to Childhood Apraxia of Speech (CAS), including how CAS differs from other motor speech disorders and more common developmental phonological disorders. Effective methods to differentially diagnose CAS and develop a plan of treatment that follows principles of motor learning is also covered. The presentation includes research to guide evidence-based practice. Treatment for different age groups and different levels of severity of CAS is discussed.
Online Video Objectives
As a result of this video presentation, the participant will be able to:

List several principles of motor learning.
Describe treatment considerations when using principles of motor learning.
Describe the application of DTCC in treating children with CAS
Describe cueing methods and selection of targets in treatment of CAS
ASHA CEU Information
This course is offered for 0.45 ASHA CEUs (Intermediate level, Professional Area).
How to Access the Online Video and Post-Test
If you need access to the course, please follow the instructions below to register with the new software.
Go to the course home page. Login information to previous versions of CourseSites are no longer valid after December 2018. Encrypted emails cannot be used to communicate with the CourseSites program. If you have created a new account with CourseSites Ultra version, click the link for existing users.
If you have NOT registered for CourseSites Ultra before, provide the requested information, click "Submit" at the bottom of the page, and you will be enrolled in the course.
To access the course content, make sure you are in the "Courses" section. If you are not in this section, select "Courses" from the menu on the left side of the screen. Click "Diagnosis and Treatment of Childhood Apraxia of Speech Using Dynamic Tactile and Temporal Cueing". Click on the "Content" folder to expand the content.
Watch all 8 videos in their entirety. The videos may be watched and reviewed as many times as desired. Sometimes they take a few minutes to load.
Select "Click here to confirm you viewed all videos". Click "View assessment". Select "Yes, I viewed all videos and am ready to take the post-test" to confirm you have viewed each video. Click "Submit" in the bottom right corner, and then "Submit" again.
Refresh the main course page to make the test appear (entitled "CAS Test") near the bottom of the page. The test has 25 questions (multiple choice and true or false), which must be completed in 40 minutes. The test is only available one time and cannot be retaken.
Upon completion of the post-test, refresh your course page and a Certificate of Completion will appear towards the bottom of the content screen. Print this certificate for your records and fill out your name and the date you completed.
An ASHA CEU Participant Form and Program Evaluation link (for electronic submission) will also appear near the bottom once you refresh the page. Please ensure all personal information is entered accurately. After completing both forms, send an email to cascourse@onceuponatime.org verifying that you completed the post-test AND the ASHA CEU Participant Form and Program Evaluation.
Upon receipt of this email, the ASHA CE Sponsor will verify course completion. An ASHA CE Verification Form will be emailed to course participants who successfully fulfilled all the requirements. This information is reported to ASHA on a quarterly basis.
You will only have access to this course for 30 days. You must view all the videos, complete the post test, and fill out the electronic Participant Form and Program Evaluation Form within 30 days after you enroll in the course.
If you have questions, concerns or need assistance, please contact cascourse@onceuponatime.org.
If you are experiencing difficulty viewing the videos, open the CourseSites login through Google Chrome or Firefox. Other web browsers sometimes do not work well with the system.
Enjoy this learning experience!
This workshop is supported through a grant from the Once Upon a Time Foundation.