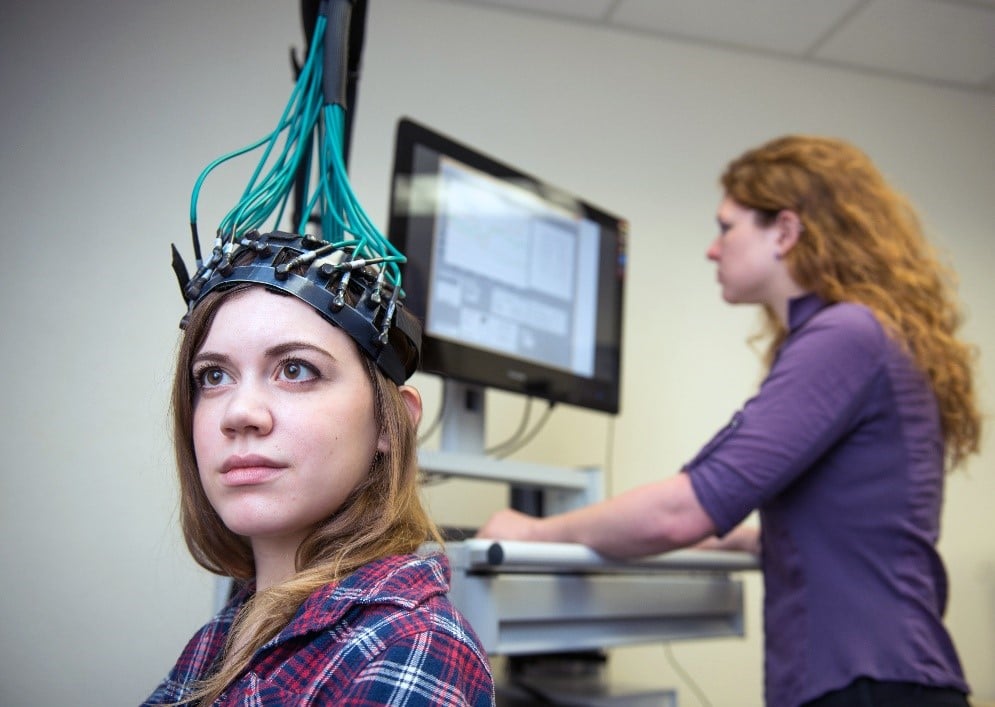 When you make a gift to support research conducted at the Callier Center, you help further the prevention, diagnosis and treatment of communication disorders.
Research conducted at the Callier Center focuses on helping every person communicate and connect with others.
The Carnegie Commission on Higher Education designated The University of Texas at Dallas as an "R1" doctoral-granting university of the highest research activity. The Callier Center is contributing to the University's rise by implementing translational research that will result in the development of innovative technologies and treatments for patients with disorders ranging from autism spectrum disorders to child language disorders to hearing disorders.
The Callier Clinical Research Center located next to the Callier Center in Richardson hosts faculty and students who conduct research in communication disorders, as well as collaborate on projects with researchers across disciplines, including psychology, neuroscience, cognitive science, engineering, bioengineering and computer science.
The Callier Advanced Hearing Research Center located at the Callier Center in Dallas houses state-of-the-art equipment for assessing auditory capabilities of children and adults, in addition to research laboratories devoted to the study of hearing aids, speech and language of children and adults using cochlear implants, and central auditory system processing.
Over the previous five years, 19 faculty housed at the Callier Center have conducted 34 active grants that are funded by approximately $23,518,584 in research grants. Many of the ongoing research projects include grants awarded from the National Institutes of Health, National Science Foundation, Texas Higher Education Coordinating Board and the U.S. Department of Defense.
I would like to make a gift to further Callier's innovative research.
Learn about how Callier is creating the ability to connect through research.