Dr. Andrea Warner-Czyz, an assistant professor at the Callier Center for Communication Disorders in the School of Behavioral and Brain Sciences, recently wrote an article in the Journal of the Acoustical Society of America that found infants hear speech differently than adults.
Two to three children out of 1,000 are born deaf, but cochlear implants, a technology that improves the odds of these children hearing, are becoming available to them at younger ages.
A cochlear implant with more than eight or nine channels does not necessarily improve the hearing of speech in adults. This study is one of the first to examine how this signal degradation affects hearing speech in infants.
Normal hearing babies participated in a test during which they heard speech sounds normally or as though the sounds had been processed through a 16- or 32-channel cochlear implant. The infants responded the same way to the 32-channel processed sounds as to the normal speech sounds; however, they could not tell the difference between the sounds processed as though through a 16-channel cochlear implant.
The researcher concluded these results suggest that 6-month-old infants need less distortion and more frequency information than older children and adults to discriminate speech. Warner-Czyz recommends clinicians take these developmental differences into account when working with very young cochlear implant recipients.
Article: "Vowel discrimination by hearing infants as a function of number of spectral channels"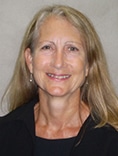 Jana Mueller, a doctoral student and Callier research assistant, and Dr. Christine Dollaghan (pictured), a professor at the Callier Center and the School of Behavioral and Brain Sciences (BBS), are authors of an article in the Journal of Speech, Language, and Hearing Researchreviewing the accuracy of assessments for identifying executive function (EF) impairment in adults following acquired brain injury. Executive functions, which include crucial skills such as planning, reasoning and judgment, are frequently observed in adults after head injury, but there is little agreement concerning the most accurate measures for diagnosing EF deficits.
Electronic databases were searched for studies of executive function assessments in adults with acquired brain injury (ABI) that reported any of three values: likelihood ratios (LR); standardized group mean comparisons (d); or correlations among EF tests (r2).
The searches found 1,417 citations; after full texts of 129 articles were reviewed, 34 studies were found to report at least one value of interest. Nineteen positive and negative LRs, 114 d-values, and 104 correlations concerning a wide variety of EF measures were synthesized. Though some point estimates were in the clinically informative range, all confidence intervals extended beyond it.
The researchers concluded that strong evidence is lacking concerning diagnostic accuracy and concurrent validity of EF measures for adults with ABI. They recommended more studies aimed at improving the quality of evidence concerning EF tests.
Article: "A systematic review of assessments for identifying executive function impairment in adults with acquired brain injury"

Dr. Thomas Campbell, executive director of the Callier Center and Sara T. Martineau Professor in Communication Disorders, and Dr. Christine Dollaghan, a professor at Callier, are lead authors of an article examining the effects of traumatic brain injury in the Journal of Speech, Language, and Hearing Research.
Using the percentage of consonants correct-revised (PCC-R) metric, the researchers evaluated 56 children injured under the age of 11 over 12 monthly sessions, beginning when the child produced more than10 words. At each session, odds of normal-range PCC-R were compared in children injured at younger and older ages. The researchers then calculated correlations between final PCC-R and age at injury, injury mechanism, gender, maternal education, residence, treatment, Glasgow Coma Score and intact brain volume.
The PCC-Rs varied within and between children. The odds of normal-range PCC-R were significantly higher for children injured at a later age than the younger group. Over a 12-month period, severe traumatic brain injury had more adverse effects for children whose ages placed them in the most intensive phase of speech-language development than for children injured later.

Article: "Consonant accuracy after severe pediatric traumatic brain injury: a prospective cohort study"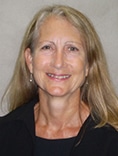 Dr. Christine Dollaghan, a professor in the Callier Center and the School of Behavioral and Brain Sciences, is co-author of an article on noun bias in bilingual children in the Journal of Child Language.
Most previous research about cross-language variation in noun bias – or the tendency to favor nouns in early language development – came from comparing groups of monolingual children who were acquiring different languages. Because such groups also differed in developmental level and sociodemographic characteristics, it has been difficult to draw strong conclusions about whether noun bias varies in different languages.
This new study compared noun bias in bilingual toddlers who were acquiring two languages: Mandarin and English. The percentage of nouns in Mandarin (38%) was significantly lower than the percentage of nouns in English (54%), suggesting that the preference for nouns is not equal across languages. Instead, the frequency of nouns used by parents in a particular language significantly influences young children's word choice.
Article: "Language specific noun bias: evidence from bilingual children"

Dr. Raúl Rojas, assistant professor at the Callier Center for Communication Disorders and UT Dallas' School of Behavioral and Brain Sciences, has contributed an article to the journal Child Development, which examines the language growth of children who speak Spanish and are learning English.
Rojas co-authored the study with Dr. Aquiles Iglesias of Temple University. The researchers determined the shape of English language learners' language growth patterns across 12,248 oral narrative language samples – 6,516 Spanish and 5,732 English. The samples were produced by 1,723 English language learners during the first three years of their formal schooling.
Results indicated distinct trajectories of language growth over time for each language, affected at different rates by summer vacation and gender. Rojas and his team also found significant intra- and interindividual differences in initial status and growth rates across both languages.
The research findings advance understanding of bilingual language growth and the varying trajectories for different language-learning groups. The study also provides a foundation for supporting the development of theoretical frameworks of bilingualism and the identification of possible language learner subgroups with different growth trajectories, Rojas wrote.
Article: " The Language Growth of Spanish-Speaking English Language Learners"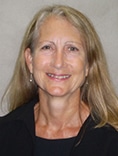 Dr. Christine Dollaghan, a professor at the Callier Center for Communication Disorders and UT Dallas' School of Behavioral and Brain Sciences, has contributed to two recent articles related to evaluating children's language impairment.
She is sole author of a paper that appeared in the October edition of the Journal of Speech, Language, and Hearing Research. For that project, Dollaghan evaluated scores from more than 600 six-year-old children, some of whom had specific language impairment (SLI) and others who had normal language skills. She wanted to find out whether children with SLI appear to represent a qualitatively distinct group, or simply the children whose language skills fall at the lower end of the normal curve. The results showed that the children with SLI did not have qualitatively different language skills from their peers, suggesting that treatment approaches for SLI should be tailored to individual children rather than to a diagnostic label.
Article: "Taxometric Analyses of Specific Language Impairment in 6-Year-Old Children"
Dollaghan also is a co-author of an article in the November edition of Artificial Intelligence in Medicine with colleagues from UT Dallas' Erik Jonsson School of Engineering and Computer Science, K. Gabani, T. Solorio, Y. Liu, and K. Hassanali. The study explored the use of automated computer-based methods, including natural language processing and machine learning, to identify children with SLI based on 15-minute conversation samples. The automated methods performed well, suggesting that future collaborations between computer science and communication disorders are likely to be useful.
Article: "Exploring a corpus-based approach for detecting language impairment in monolingual English-speaking children"

Dr. Mandy Maguire has an article slated for publication in the journal Brain and Cognition which provides a clearer understanding of how response inhibition develops in children.
Maguire, an assistant professor in the School of Behavioral and Brain Sciences, investigates child development. She is interested in how the inhibitory process differs as tasks become more difficult because inhibition is necessary in many higher order cognitive tasks throughout childhood.
For this study, she monitored the behaviors and brain responses of children in two groups—7 to 8 year olds and 10 to 11 year olds—in three fast tasks where children had to press a button 80% of the time and inhibit a button press response 20% of the time. The tasks differed in difficulty.
By comparing across the three tasks she found that although the two groups had similar reaction times and error rates, the brain responses showed that they were using different strategies. Younger children were focused on when to press a button, but older children were using an adult-like strategy of looking for when not to press the button.
"The results are important to our understanding of the developmental changes in inhibition that occur in middle-childhood or the ages of 6 to 11," Maguire said. "This may be of particular interest in studying children with inhibitory deficits such as attention-deficit disorder."
Article: "How Semantic Categorization Influences Inhibitory Processing in Middle-childhood: An Event Related Potentials Study"
Dr. William Katz, a professor in the School of Behavioral and Brain Sciences, is the lead author in a study on foreign accent syndrome (FAS), a rare disorder characterized by the emergence of a perceived foreign accent following brain damage.
In this case study, researchers obtained functional magnetic resonance images (fMRI) of the brain during a speech task for an American English-speaking patient who presented with FAS without a known cause and was thought to sound "Swedish" or "Eastern European." Katz and his team used fMRI during a picture-naming task designed to broadly engage the speech motor network. The results suggested substantial brain reorganization for speech motor control.
Testing of more patients who present with similar characteristics will be needed in order to better understand the neural bases of this disorder, both for patients of unknown etiology and for individuals who acquire FAS as the result of stroke or traumatic brain injury. This case study was published in the journal Neurocase.
Article: "Neural Bases of the Foreign Accent Syndrome: A Functional Magnetic Resonance Imaging Case Study"

Dr. Noah Sasson, an assistant professor in the School of Brain and Behavioral Sciences, is the lead author of an article detailing the benefits of comparing autism and schizophrenia for revealing mechanisms of social cognitive impairment.
The article, published in the June print edition of the Journal of Neurodevelopmental Disorders, argues that direct comparison of social cognitive impairment can highlight shared and divergent mechanisms underlying pathways to social dysfunction. The process may provide significant clinical benefit by informing the development of tailored treatment efforts.
While autism and schizophrenia share a long history of diagnostic confusion because of their overlap in social abnormalities, Dr. Sasson writes that "the goal of direct comparisons is not to conflate once again, but rather to reveal distinctions that illuminate disorder-specific mechanisms and pathways that contribute to social cognitive impairment."
Dr. Sasson is currently conducting additional studies at the Callier Center that examine social cognition in adults with autism and adults with schizophrenia.
Article: "The benefit of directly comparing autism and schizophrenia for revealing mechanisms of social cognitive impairment"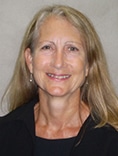 Dr. Christine Dollaghan is the lead author in one of the first meta-analysis studies to examine the accuracy of tests currently being used to diagnose language impairments in the large and growing number of bilingual Spanish-English children in the U.S. The study, currently in press, can be accessed online in the Journal of Speech, Language, and Hearing Research. Dollaghan co-authored the study withUT Dallas graduate student Elizabeth Horner.
"Children with language impairments have an increased risk of reading and academic difficulties, so it's important to diagnose them as early as possible," Dr. Dollaghan said.
Dollaghan, a professor in the School of Behavioral and Brain Sciences, and Horner found that evidence on accuracy could be located in 17 measures of language skill; ranging from standardized tests to professional observations to parent questionnaires.
Although no measure was found to be definitive for diagnosing language impairments in this population, the majority yielded suggestive results. The study concluded with several suggestions for strengthening future research on diagnostic accuracy.
Article: "Bilingual Language Assessment: A Meta-analysis of Diagnostic Accuracy"