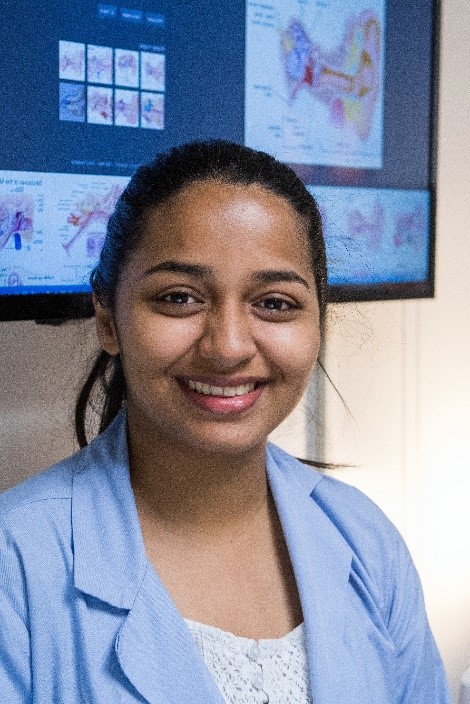 When you support student education and training through a fellowship or scholarship, you invest in a student's future.
Your gift will benefit the next generation of clinical providers and researchers, as well as thousands of patients who are impacted through their work.
As part of the School of Behavioral and Brain Sciences at The University of Texas at Dallas, the Callier Center educates and trains students in the Communication Sciences and Disorders degree program. Degrees offered include a Bachelor of Science Degree in Speech-Language Pathology and Audiology, a Master of Science Degree in Communication Disorders, a Doctor of Philosophy Degree in Communication Sciences and Disorders, and a Doctor of Audiology Degree.
Our graduate programs in audiology and speech-language pathology rank in the top 5% in the nation according to U.S. News and World Report. Our graduate program in speech-language pathology is the largest in the country.
When you invest in student education and training, you invest in the future of clinical care. Your investment is a gift that keeps on giving.
I would like to make a gift to support student education and training.
Learn about how Callier is creating the ability to connect through training.
Endowments that Support Student Education and Training:
Susan and Jim Jerger Research in Audiology Fellowship: To honor Drs. Susan and Jim Jerger for their countless contributions to the field of audiology, this endowment provides fellowships to support the studies and research of exceptional audiology doctoral students.
Robert D. Stillman, Ph.D. Award: Established by the Foundation for the Callier Center in honor of Dr. Robert D. Stillman's devotion to Callier's clinical education programs, this endowment provides fellowships for outstanding students seeking a Master of Science in Communication Disorders.