Vision
To be the national leader for treatment, training and research in communication disorders.
Three-Part Mission: Treatment, Training and Research
To transform the lives of those with communication disorders by providing outstanding, leading-edge clinical services, conducting meaningful and innovative basic and applied research into new treatments and technologies, and training the next generation of caring clinical providers.
Treatment
We provide more than 40,000 clinical services, including evaluation and treatment, to 4,000 children and adults annually.
We offer intervention services for children and adolescents with autism spectrum disorder.
Our cochlear implant program treats children who are deaf.
We provide a variety of other hearing services for children and adults.
Speech and language therapy helps children with articulation and motor speech disorders, delayed language, feeding disorders and stuttering, and helps adults with cognitive-communication impairments and stuttering.
Training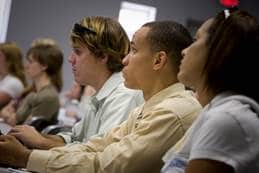 Graduate programs in audiology and speech-language pathology rank in the top 4% of U.S. programs in a U.S. News & World Report survey.
Our speech-language pathology graduate program is the nation's largest.
Research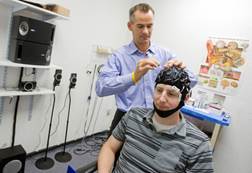 Internationally respected scientists conduct advanced research that forwards the prevention, diagnosis and treatment of speech, language and hearing disorders.
Many of the ongoing research projects are funded through the National Institutes of Health and the National Science Foundation.