The Thomas F. Campbell Callier Prize in Communication Disorders recognizes individuals from around the world for their leadership in fostering scientific advances and significant developments in the diagnosis and treatment of communication disorders.
The biennial award rotates between the fields of audiology and speech-language pathology and includes a $10,000 prize. The recipient receives the award at the Callier Cares Luncheon sponsored by the Foundation for the Callier Center. The recipient also presents at a special one-day Campbell Callier Prize Conference, part of the Bruton Conference Series which is made possible through a generous gift from the David J. Bruton Jr. Charitable Trust.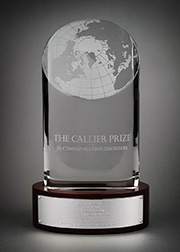 2022 Callier Prize Recipient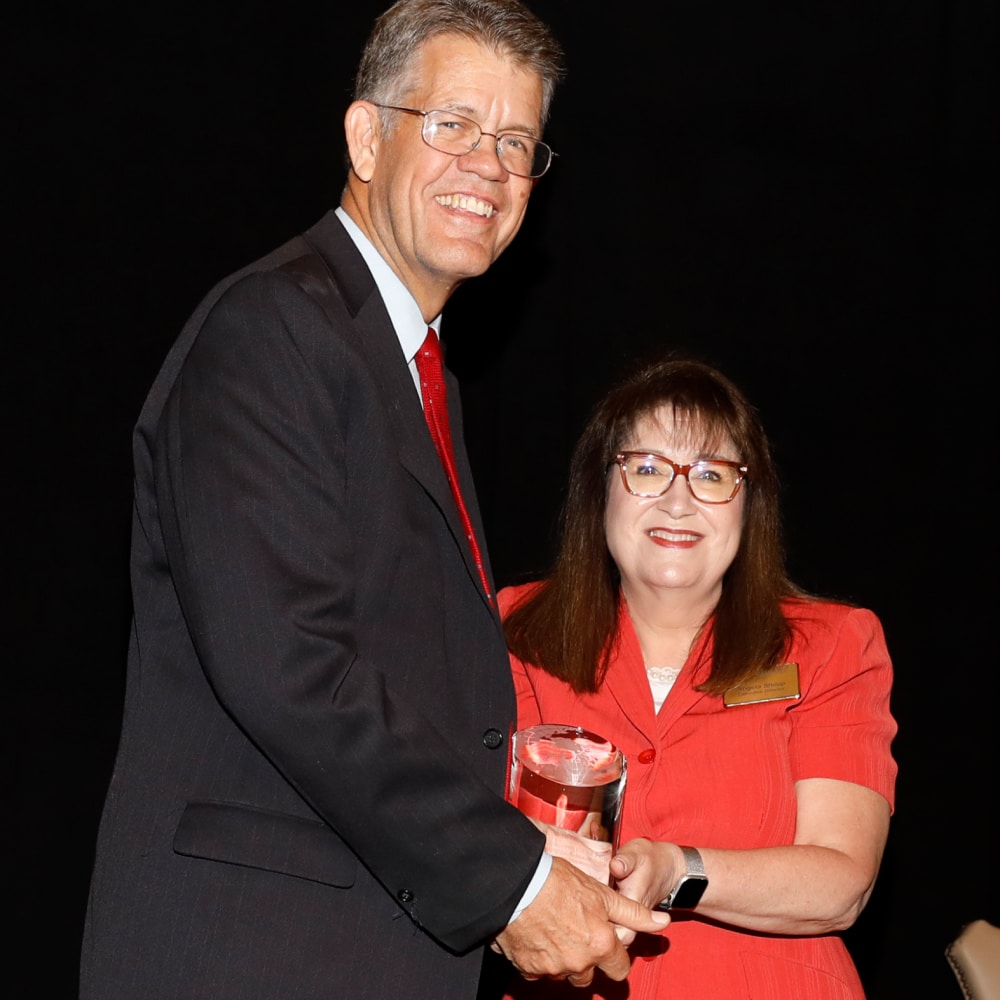 2022 Recipient
Dr. Karl R. White, PhD
Director, National Center for Hearing Assessment and Management; 
Emma Eccles Jones Endowed Chair in Early Childhood Education,
Professor of Psychology, Utah State University
Dr. White the Emma Eccles Jones Endowed Chair in Early Childhood Education, a Professor in the Department of Psychology, and the founding Director of the National Center for Hearing Assessment and Management (NCHAM). Projects currently underway at NCHAM are focused on developing more effective hearing screening and intervention programs for infants and young children through research, improving public health information systems, training and technical assistance, and information dissemination. Dr. White's work has been recognized with awards from many organizations, including the Deafness Research Foundation, the American Association for Speech Language and Hearing, and the Swedish Society of Medicine. He also serves on many national and international advisory groups for organizations such as the United States Department of Health and Human Services, the World Health Organization, the National Academies of Science, Engineering, and Medicine, March of Dimes, the American College of Medical Genetics and the American Academy of Pediatrics.
2019 Callier Prize Recipient
2019 Recipient
Dr. Steven M. Barlow
Corwin Moore Professor
Associate Director: Center for Brain, Biology & Behavior
Department of Special Education & Communication Disorders
Department of Biological Systems Engineering
Director: Communication Neuroscience Laboratories
University of Nebraska-Lincoln
Dr. Steven Barlow has a broad background in biology, speech physiology, neuroscience, biomechanics, and bioengineering applied to sensorimotor neurophysiology and plasticity of orofacial systems across the lifespan in health and disease. Dr. Barlow's work has led to numerous technological innovations (FDA-approved NTrainer, Galileo Somatosensory, TAC-stim, NeoNNS, ForceWIN) to promote translational neurotherapeutics and motor rehabilitation of orofacial systems in premature infants and adults.
2017 Callier Prize Recipient
2017 Recipient
Dr. Sharon G. Kujawa
Director of Audiology Research, Eaton-Peabody Laboratories,
Massachusetts Eye and Ear Infirmary
Associate Professor, Harvard Medical School
Dr. Kujawa studies how aging and noise exposure can impact hearing. Her more recent research on hidden hearing loss has initiated what is widely regarded to be a paradigm shift, shaping the way researchers, clinicians, occupational, military and public health personnel think about and assess noise-induced and age-related hearing loss and inner ear injury. The work could have major implications for federal exposure guidelines designed to protect humans against noise-induced injury.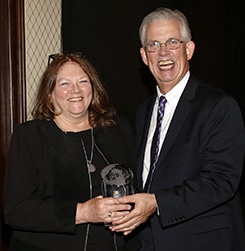 2015 Callier Prize Recipient
2015 Recipient
Dr. Laurence B. Leonard
Rachel E. Stark Distinguished Professor
Department of Speech, Language and Hearing Sciences
Purdue University
Dr. Leonard's research is aimed at understanding the nature of specific language impairment in children. Together with his colleagues, Leonard has studied children with specific language impairment who speak such languages as English, Italian, Hebrew, Swedish, Spanish, Cantonese, Finnish, and Hungarian.
2013 Callier Prize Recipient
2013 Recipient
Dr. Harvey Dillon
Director of Research at National Acoustic Laboratories (NAL)
Sydney, Australia
Dr. Dillon has performed research into many aspects of hearing aids. At various times he has also been responsible for the design of hearing aids and for the co-ordination of clinical service provision. Most recently, his research has concerned signal processing schemes for hearing aids, prescription of hearing aids, evaluating the effectiveness of rehabilitation, electrophysiological assessment, auditory processing disorders, and methods for preventing hearing loss.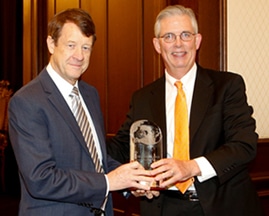 2011 Callier Prize Recipient
2011 Recipient
Dr. J. Bruce Tomblin
Spriestersbach Distinguished Professor of Liberal Arts and Sciences
University of Iowa
Dr. Tomblin's research has led to remarkable advances in the epidemiology, etiology, assessment and treatment of children's language disorders.
2009 Callier Prize Recipient
2009 Recipient
Dr. Hugh J. McDermott
Professor of Auditory Communication and
Signal Processing
The University of Melbourne
Victoria, Australia
Dr. McDermott is recognized as a leading researcher and designer of cochlear implant systems and digital hearing aids. His research has often led to the development of new or improved sound processing schemes for cochlear implants and hearing aids