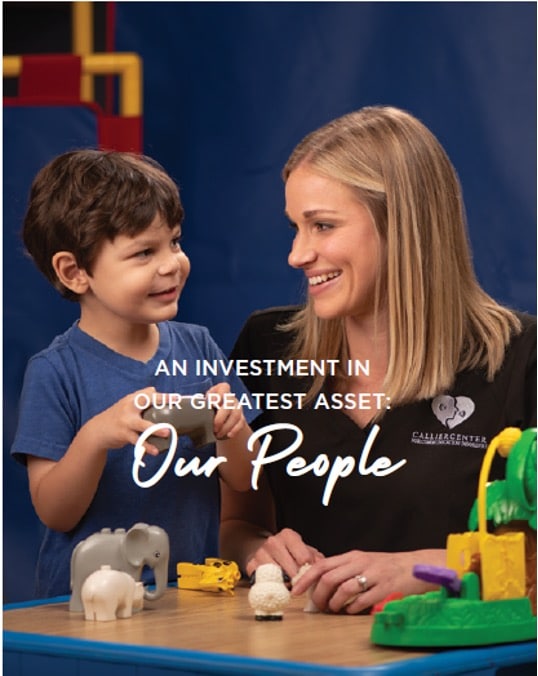 Callier Family Care Campaign
At the Callier Center, the patient is at the center of everything we do.
The integration of our treatment, training and research mission gives our clinicians, students and researchers the unique opportunity to work together to provide innovative and comprehensive care for patients with communication disorders across the lifespan.
The Callier Family Care Campaign is a strategic investment in our patients, clinicians, students and researchers — the Callier family. Every person plays a vital role in furthering the goal to help children and adults overcome speech, language and hearing disorders. An investment in the Callier family will empower the Callier Center to discover and deliver the next generation of treatments and technologies that will advance patient outcomes for those with communication disorders in North Texas and across the nation.
To receive the best outcome, a patient must have access to a master clinician who implements the best diagnostic tools and offers evidence-based and innovative treatment plans. These tools and treatments are discovered or developed by expert researchers in a lab. The power of research is that one lab can produce an innovation that can impact patient care in clinics everywhere. The opportunity to transform patients' lives extends again when master clinicians and expert researchers train students, who graduate and disseminate their knowledge locally, across Texas and throughout the country.

With your help, we will raise $15 million to support the Callier family through gifts that will ultimately transform the way communication disorders are diagnosed and treated, leading to groundbreaking advancements in patient care.
Let us join together to transform the lives of those with communication disorders everywhere.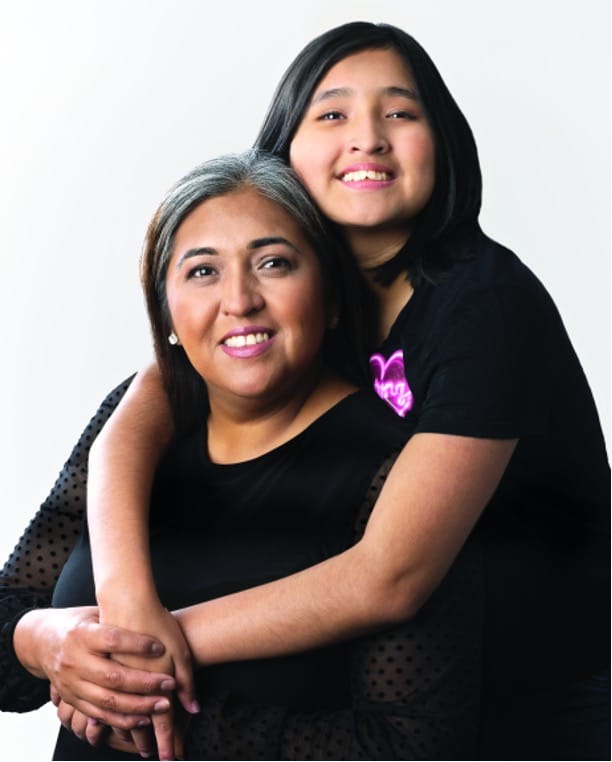 Meet Maria & Maddy
"My greatest fear was that Maddy would never talk, that she wouldn't be able to hear me tell her how much I love her and need her. I feel very blessed that she can talk and hear, and that I can demonstrate with words how much I love her."
Maria Castillo has four children. Her oldest, Maddy, age 12, and her youngest, Elias, age 3, are patients in the Cochlear Implant Program. Both children were born deaf due to Jervell and Lange-Nielsen Syndrome, a rare disorder that also affects their hearts. The Castillo family has been a part of the Callier family since Maddy was 10 months old. Maddy and Elias receive audiology services and auditory-verbal therapy, a niche specialty within speech-language pathology that is designed to help children with cochlear implants learn to listen, and through learning to listen, develop spoken language. Maria spoke with us about Maddy's journey at Callier.