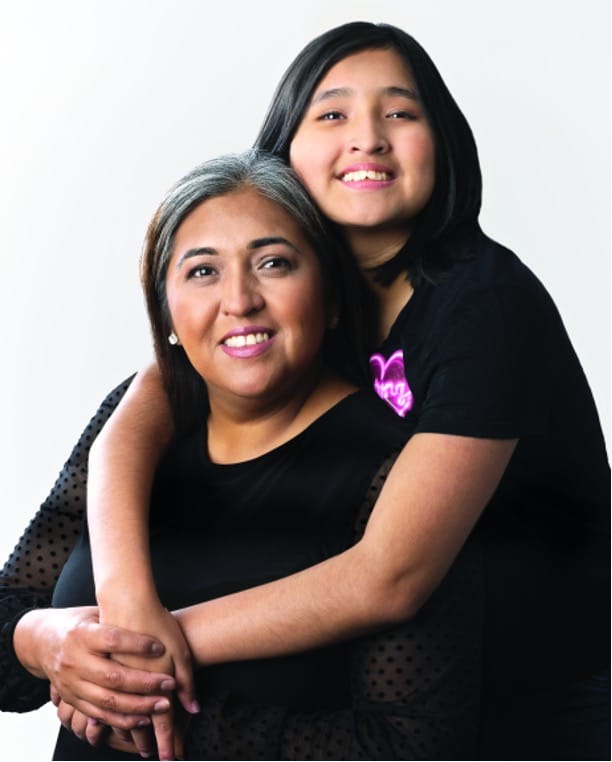 Tell us about Maddy. What does she like to do for fun?
Maddy likes drawing and listening to music, especially K-pop (Korean popular music). She also likes going to the pool and being with her friends.
What brought you to the Callier Center?
Maddy was diagnosed with severe to profound hearing loss. Her doctor recommended Callier, and Children's Health referred us.
How did you feel when you received Maddy's diagnosis?
I felt very depressed. I didn't know what was going to happen to her. I didn't know if she would ever talk or have a normal life. It worried me so much that she wouldn't be able to speak, that she would never be able say "mama."
How has Maddy progressed in the Cochlear Implant Program?
Once we got to Callier, I knew it was the best place. Before she received cochlear implants, we tried hearing aids, but she still couldn't hear. Compared to other kids her age, she was not progressing at all. After she came to Callier to activate her cochlear implants, there was a lot of change. She could hear and she started to say words. There was a big difference.
As she was growing up, Maddy thought one day she would be able to stop using the cochlear implants, but I told her that she will need them for the rest of her life. Now, Maddy feels like it's normal, and it's not affecting her self-esteem. We told her that she is different, but that just because she is different, it doesn't make her less than anyone else.
As Maddy grew older, she became more fluent in her speech. At first, we doubted that Maddy would ever speak, but thank God with the therapies, we have reached the objective of Maddy being able to communicate normally. In fact, she speaks Spanish and English. She's a normal girl.
How do you feel about receiving funding for Maddy's care?
The funding is excellent. I feel so good about it. Maddy has received scholarships to Cochlear Implant Camp (Callier's summer camp for children with cochlear implants). Maddy loves going to camp because she gets to bond with other kids like her.
Why is giving important to help patients in need?
Unfortunately, a lot of people don't have the resources or the money, because hearing devices are expensive. So, it helps a lot to have a place to come to for people who don't have the income.
The generosity we receive from Callier makes us feel like part of the family. I feel so good about the specialists at Callier. They have definitely changed Maddy's life.
What does Maddy's future hold?
Maddy is a dreamer. She wants to go to Japan. She also wants to go to college. Her favorite subject in school is science. She says when she grows up, she wants to be a doctor and she wants to help deaf kids.*
*This conversation was translated from Spanish into English.