Callier Cares: Creating the Ability to Connect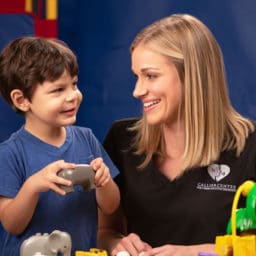 Communication is the foundation of strong, meaningful relationships – to hear and be heard, to understand and be understood. Relationships give our lives meaning and purpose through family, friendship and community.
When a person cannot hear, speak or understand, it is difficult to communicate, to relate to or connect with another person. A communication disorder is a barrier to forming a relationship.
For more than half a century, the Callier Center for Communication Disorders has transformed the lives of children and adults with speech, language and hearing disorders by helping them to communicate, and thus, attain meaningful relationships at home, at school, at work and in the community.
Our Legacy of Care: Championing the Callier Cause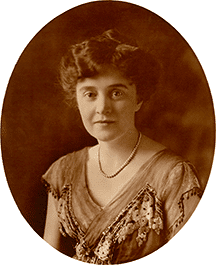 Callier Pioneer and Benefactor: The inspiration for the Callier Center began with Lena Callier, a native Texan who enjoyed an active social life with her husband, Edward. When Lena's hearing declined, she found herself shrinking from the vibrant society life that she loved, and her once thriving relationships faded. In her isolation, she committed to preventing others from suffering the same fate. In 1950, she established a trust for the purpose of alleviating hearing loss, as well as speech and language disorders.
A Pedigree of Dallas Leadership: In 1962, UT Dallas co-founder and former Dallas mayor Erik Jonsson; Callier founding director, Dr. Aram Glorig; and Nelle Johnston, board chair of the Pilot Institute for Deaf Children, established the use of the Callier Trust. Callier was incorporated as a non-profit community-based institution in 1963. As a result of Callier's first capital campaign, the center was constructed in Dallas and dedicated in a ceremony by Vice President of the United States Spiro Agnew: In 1967, Crystal Charity Ball funded Callier for the first time, prompting an enduring relationship with the center that continues to this day. In 1969, United Way began its partnership with Callier, impacting the lives of numerous patients over the years.
Our Trifecta of Care: Treatment, Training, Research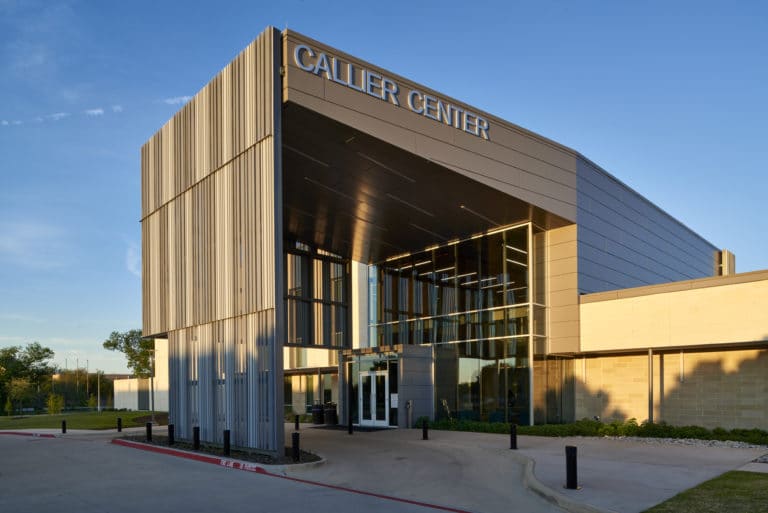 The Callier Center became a component of The University of Texas at Dallas in 1975, which empowered Callier to combine patient care, graduate student training and research into one institution.
Today, Callier is one of a select few centers in the nation that conducts treatment, training and research in communication disorders. As a part of the School of Behavioral and Brain Sciences, our Doctor of Audiology Program ranks No. 2 in the nation, and our Master of Science in Communication Disorders Program (speech-language pathology) ranks No. 10 according to U.S. News & World Report. In addition, our speech-language pathology graduate program is the largest in the country. Esteemed faculty researchers backed by grants awarded from institutions such as the National Institutes of Health and National Science Foundation are working diligently to discover, invent and define the next era of patient care.
Callier Landscape in Numbers