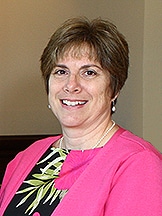 Program Head, Audiology
Director of Clinic Education in Audiology
As Clinical Associate Professor and Coordinator of Clinical Teaching, Dr. Cokely develops programs within the Doctor of Audiology (AuD) Program to enhance and evaluate the quality of clinical education in audiology at the Callier Center. Dr. Cokely teaches courses in adult aural rehabilitation, research methods and counseling. Her continued research areas include auditory rehabilitation and clinical teaching methods. Dr. Cokely has served on the Board of Directors of the American Academy of Audiology (AAA) and as president of the Academy of Rehabilitative Audiology.