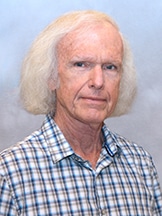 Associate Dean, Graduate Studies
Program Head, Communication Sciences and Disorders
As Associate Dean of Graduate Studies and Program Head of Communication Sciences and Disorders, Dr. Stillman oversees the undergraduate, master's, and PhD programs in communication sciences and disorders. He also coordinates all of the graduate programs in the School of Behavioral and Brain Sciences. Dr. Stillman's research relates to the cognitive and interpersonal factors influencing communicative development in children with Autism Spectrum Disorder (ASD) and other severe communication impairments.
Preverbal Communication Lab
The Preverbal Communication Lab studies the transition from preverbal to verbal communication in minimally verbal children on the autism spectrum. Both comprehension and expression are studied with the goal of developing assessment and intervention strategies which identify and enhance early communication skills.