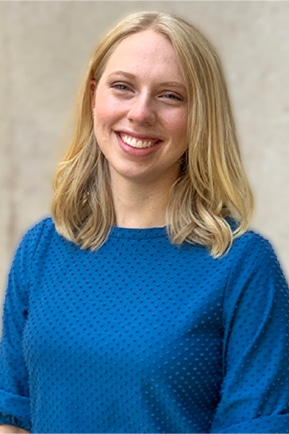 Clinical Assistant Professor
Director of Clinical Education, Audiology AuD
As Director of Clinical Education for the Doctor of Audiology (AuD) Program, Dr. Fowler coordinates the clinical rotational program for audiology graduate students including assigning and monitoring their performance in the Callier Center and off-site clinics. Her work supports students' progress as they develop from novice to independent clinicians across the scope of practice of audiology. Dr. Fowler also teaches laboratory courses in hearing aids and cochlear implants and participates in supplemental clinical education programs, such as simulation assignments and humanitarian outreach clinics in the Dallas-Fort Worth community. Her research interests focus on the musical experiences of individuals with hearing loss, and she is active in local, state and national organizations including serving as the Student Engagement Liaison for the Texas Academy of Audiology.
PhD in Communication Sciences and Disorders – The University of Texas at Dallas
AuD – The University of Texas at Dallas
American Board of Audiology Certified
Licensed Audiologist by the Texas Department of Licensing and Regulation
Specialties: Clinical education, music, cochlear implants, hearing aids, pediatrics