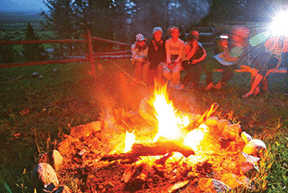 Camp CHAT is a weekend retreat for teens with hearing loss and their families. Campers will engage in communication activities using the latest digital wireless microphones and technology. Depending on the camp location, campers will also have the opportunity to participate in traditional camp activities such as a challenge course, trail biking, swimming, ziplining, fishing, hammock relaxing and campfire excitement.
Camp is conducted by a licensed audiologist with the support of graduate student clinicians.
Cost: $150 for 1 teen and 1 parent, $50 for additional parent/sibling.
March 6- 8, 2020
Friday at 6:30 p.m. – Sunday at 1:00 p.m.
Camp Copass | 8200 E McKinney St, Denton, TX 76208
Contact: Dr. Linda Thibodeau or call 972-898-3463.