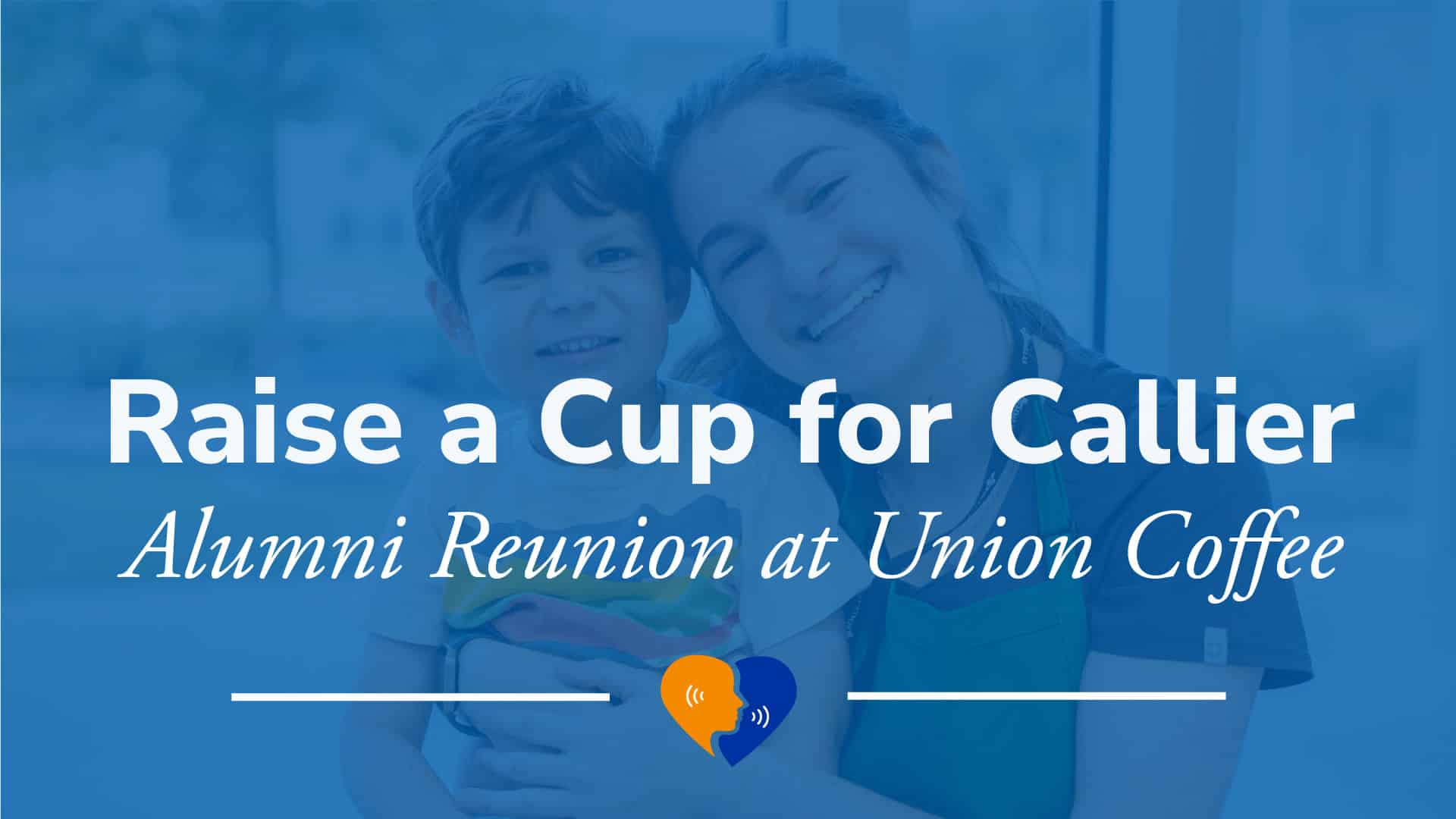 Raise a cup for Callier on August 19 from 4:30 – 7:30 p.m. Join us for an alumni reunion and connect with Callier alumni and current and former faculty at Union Coffee. The alumni reunion will be in the Leadership Suite on the second floor of Union Coffee.
*15% of the proceeds from this day will be donated to the Callier Center as part of Union Coffee's "Shot of Generosity" program to support amazing community partners.
When: August 19 from 4:30 – 7:30 p.m.
Where: Union Coffee
3705 Cedar Springs Rd, Dallas, TX 75219
Please rsvp by Aug 14.