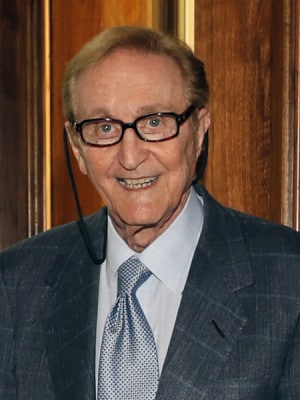 It is with great sadness to share that our beloved Dr. Ken Altshuler passed away on January 6 at the age of 91.
You may read his obituary and offer a condolence or share a memory through Dignity Memorial online.
Dr. Altshuler has been a wonderful advocate and supporter of the Callier Center for many years. He and his late wife, Ruth, have had a profound impact on the lives of Callier patients and their families. Ruth and Ken created the Callier Care Fund, which has transformed the lives of thousands of children and adults with communication disorders who otherwise could not afford services. In 2012, Callier honored the Altshulers at the first Callier Cares Luncheon with the inaugural Ruth and Ken Altshuler Callier Care Award. This year, in celebration of the luncheon's 10th anniversary, we will bestow this prestigious award once again to honor those who serve the North Texas community and better the lives of patients with communication disorders. Callier also had the privilege of recognizing Ruth and Ken by naming the audiology clinical area for them at the Callier Center in Richardson. Every time we walk through the beautiful new building, we will think of Ruth and Ken when we see "The Altshuler Wing."
Dr. Altshuler will be dearly missed, but his memory will live on in perpetuity through his honorable service on the Foundation for the Callier Center board and his unforgettable contributions to the Callier family.