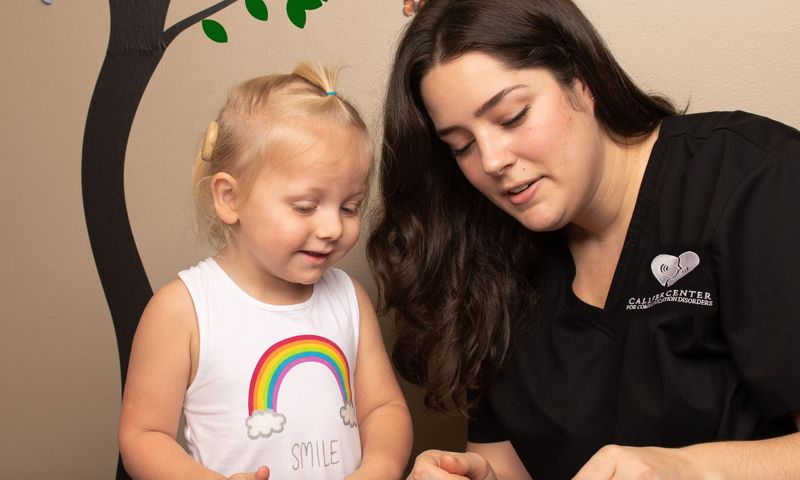 Two-and-a-half-year-old Addy DeWolfe loves to sing "Wheels on the Bus," but when she was born, she failed her newborn hearing screening and was later diagnosed with permanent hearing loss in both ears.
"The day we found out she was deaf, I was pretty devastated," said Jennifer DeWolfe, Addy's mother.
At 14 months old, Addy received cochlear implants, and shortly after, began seeing speech-language pathologist Amber Stehlik for auditory-verbal therapy, a specialized therapy that is teaching Addy how to understand speech and how to talk with the support of hearing technology.
"Addy has moved through each milestone quickly," DeWolfe said. "She's saying small sentences and has very clear speech."
After one year of treatment, Addy performed so well on her speech evaluation, her insurance company denied further coverage.
"We had to find new insurance," DeWolfe said. "The goal is to get Addy on par with her hearing peers, so she can be mainstreamed into elementary school."
While waiting three months for approval from a new insurance company, Addy continued to receive weekly therapy through generous gifts made by donors to Callier's Evergreen Fund. Established by an anonymous donor, the Evergreen Fund provides access to treatment for children in need.
"The Evergreen Fund bridged the gap and took away the worry," DeWolfe said. "Callier has given me the tools to give Addy what she needs in every stage of her journey to ensure her hearing and speech."
"The Callier Center is a champion for Addy."

— Jennifer DeWolfe, Addy's mother