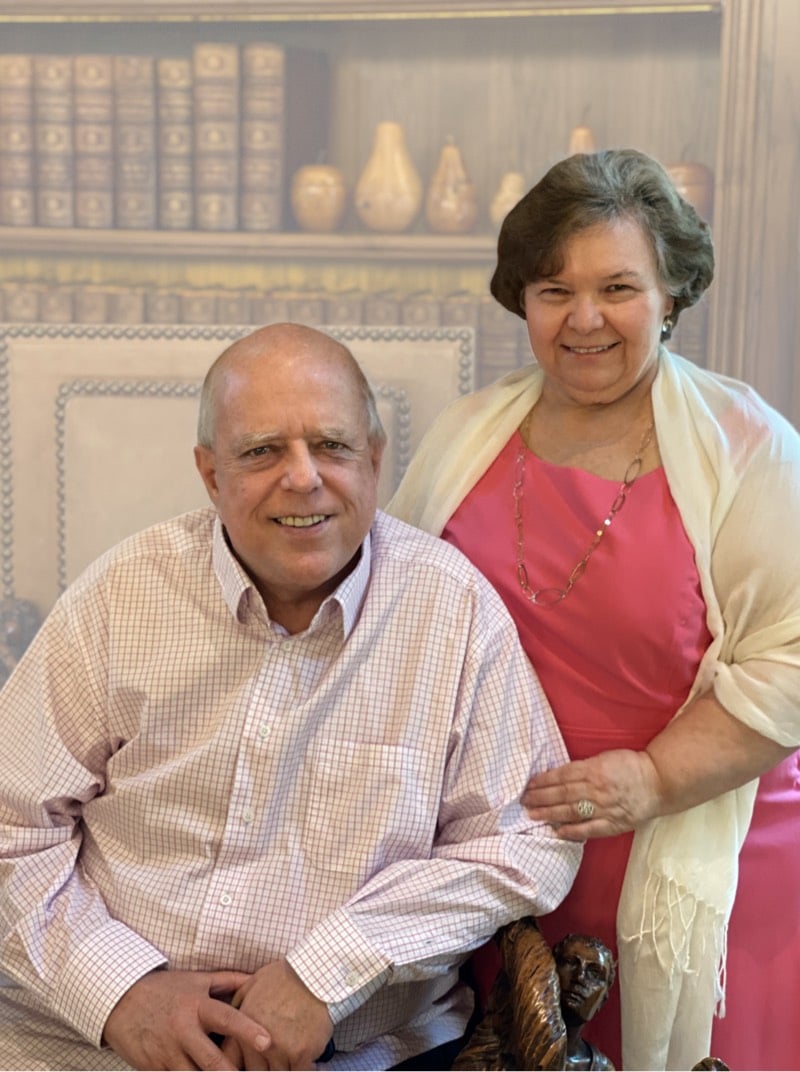 Joyce and Larry Lacerte care deeply about family.
They cherish the relationships they have with their seven children and seven grandchildren. They know that communication is central to connecting with loved ones. They also recognize that the ability to communicate is not a given for every child.
Three of the Lacertes' grandchildren have received speech-language services at the Callier Center. At age 2, one of their granddaughters participated in Talking Toddlers, a speech-language therapy program that improves communication in children.
"She was so frustrated when she couldn't communicate," Joyce said. "I witnessed firsthand how communication affects behavior, when you can't say what's going on — whether it's hunger, happiness or sadness."
After receiving an autism diagnosis at age 3, the Lacertes' granddaughter attended Early Class, a classroom-based speech, language and communication program for children with autism.
"I took her to speech class three to four days a week," Joyce said. "At first, she could say 'music' when she wanted me to play something in the car. By the time the year ended at Callier, she could actually request a song."
After Early Class, the Lacertes' granddaughter was mainstreamed into preschool. Today, she is in first grade and enjoys reading and singing.
"The fact that Callier has resources available for children at an extremely young age — it's life altering!" Larry said.
The Lacertes' experience at Callier led them to establish the Joyce and Larry Lacerte Pediatric Patient Care Endowment with a gift of $250,000. The endowment will ensure that children in need receive clinical care.
"In the waiting room, I heard parents talking and realized not everyone has insurance that will cover speech programs," Joyce said. "Neither Larry or I grew up with much, and to be in a position where we can now give back, I think it is extremely gratifying."
"The more you give, the more you get out of it," Larry said. "It's not an obligation; it's a gift."
"Callier means everything to us," Joyce said. "It is beyond words."
"It's been a blessing to our family," Larry said. "To see our grandchildren be able to communicate, it's a lot more smiles and giggles!"
"The more you give, the more you get out of it. It's not an obligation; it's a gift."

– Larry Lacerte
I would like to make a gift to Callier today.
Give Now