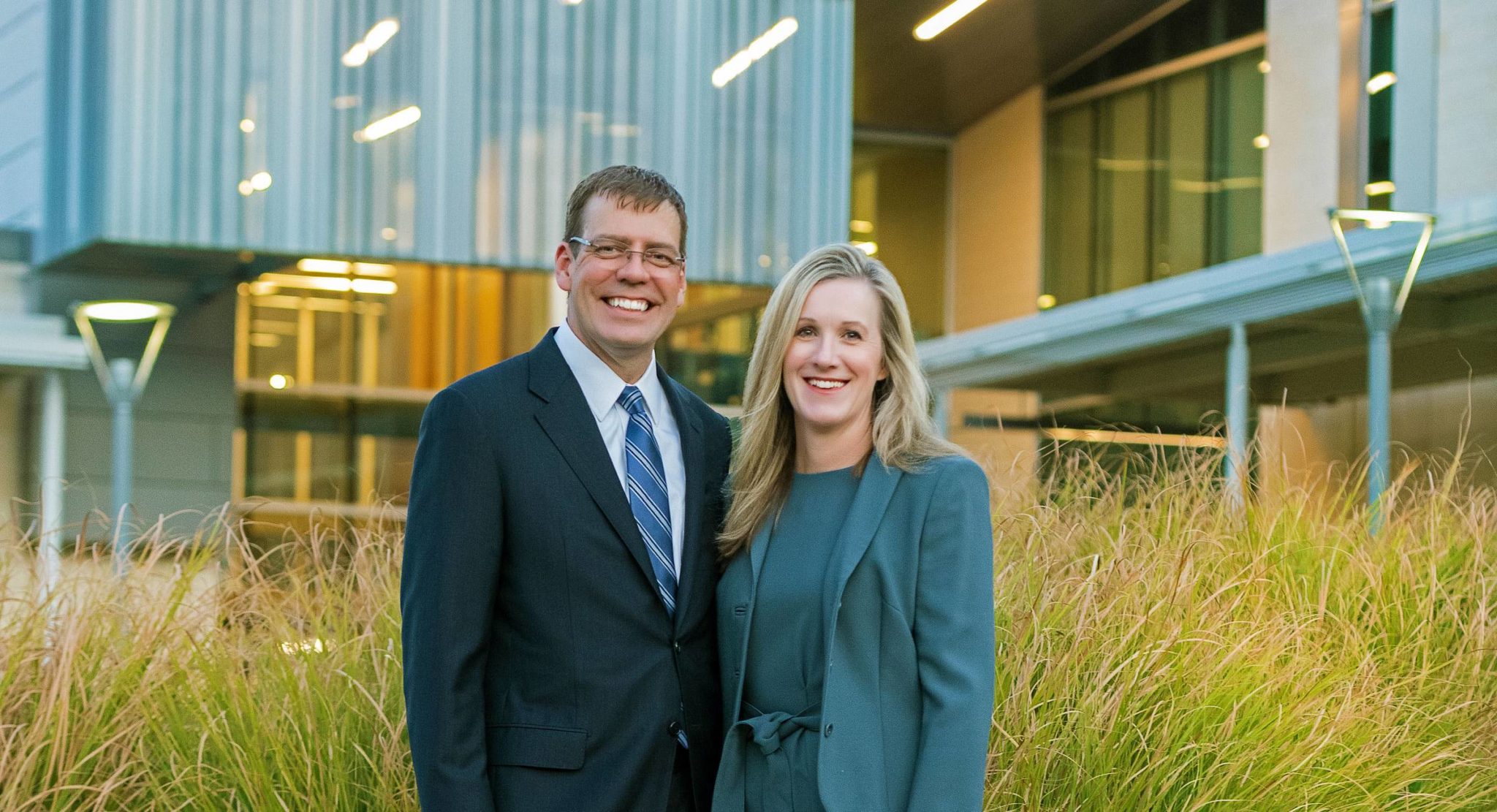 Stefanie and Aaron Conley believe in the Callier Center and are invested in its future.
Their planned gift of $150,000 will be used to establish the Stefanie and Aaron Conley Opportunity Fund for the Callier Center as a permanent endowment. Aaron designated UT Dallas as a secondary beneficiary of his Individual Retirement Account. The Conleys structured their gift as a source of unrestricted funds to be used by the Callier Center director to propel Callier's mission and leave a lasting impact.
"Callier has proven its value to the community and to the cause of addressing communication disorders," Aaron said, "and it can deliver bigger on that promise with greater private support. This was a way for us to make a meaningful contribution that made sense at this point in our lives, knowing that it would benefit Callier in perpetuity."
Aaron is founding partner of Academic Advancement Partners, a consulting firm that helps universities advance philanthropy. Stefanie is a pharmacy clinical coordinator at UT Southwestern Simmons Comprehensive Cancer Center.
Aaron's connection with Callier began on a professional level, when he served as UT Dallas' vice president for development and alumni relations. The connection became personal when he was treated at Callier for tinnitus, or ringing in the ears.
"After being afflicted with something that I didn't understand and didn't know why it was impacting me, the care that I received at Callier made me want to get more involved," Aaron said.
In 2017, Aaron joined the Foundation for the Callier Center board of trustees.
"We don't have kids," Aaron said. "So, when I see the impact that Callier has on children, I think, 'What a great calling, what a great cause to be associated with.'
"There's nothing more important than the ability to communicate," he said. "You don't realize how important it is until you are impacted by it. When it happens to you, it forces you to think how lucky you are to have a resource like Callier."
"Our hope is to see unprecedented levels of philanthropic support for the Callier Center. If our gift helps propel that hope forward, then that is very rewarding to us."

– Stefanie and Aaron Conley
Learn more about planned giving and other ways to give
View a list of endowments