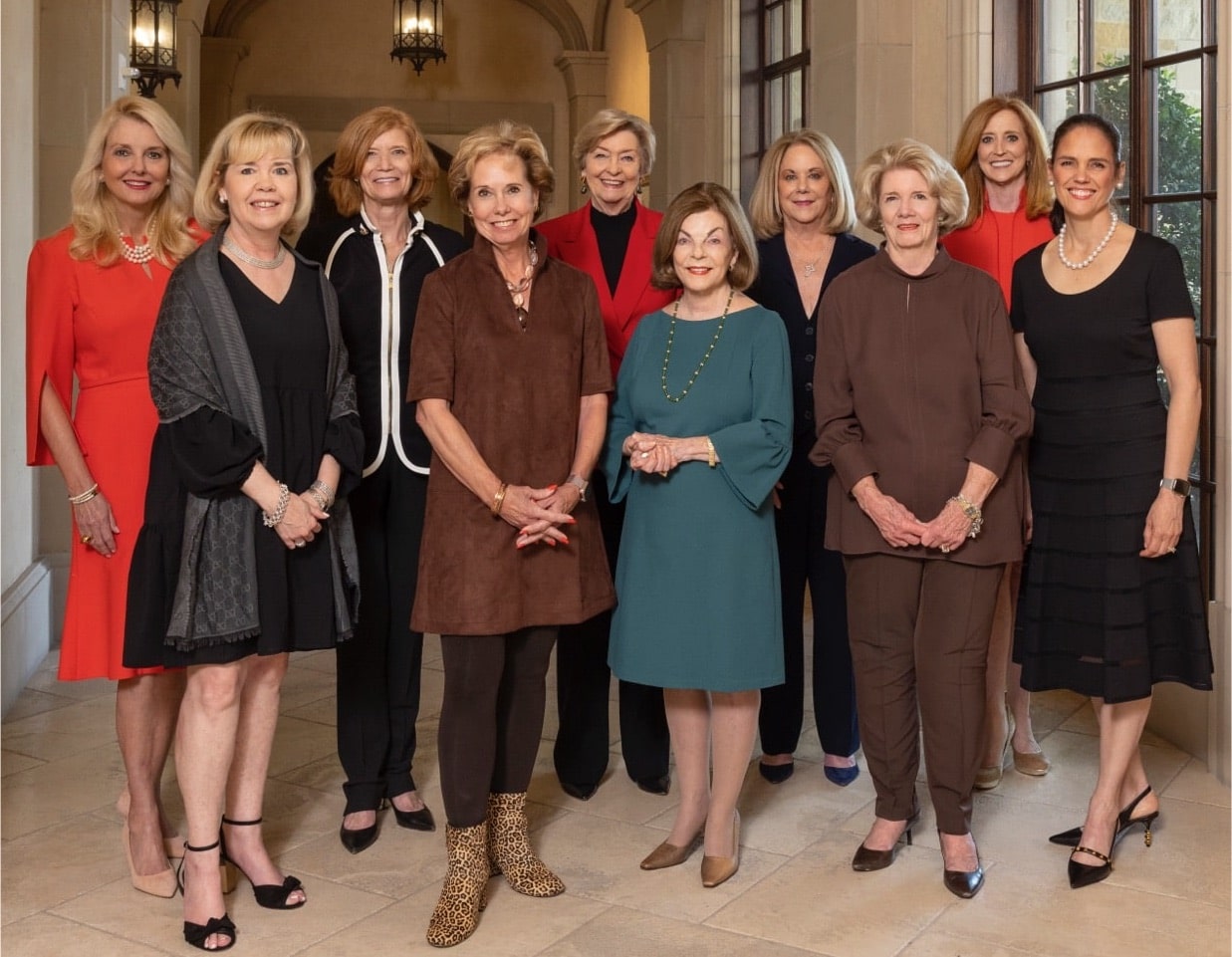 In 2021, the Callier Center celebrated the 10th anniversary of the Callier Cares Luncheon and applauded donors for raising more than $2 million since the event's inception to benefit patients in need with communication disorders.
Hosted by the Foundation for the Callier Center, the annual signature fundraiser increases awareness of speech, language and hearing disorders, and raises critical funds to help those in need receive access to clinical services through the Callier Care Fund. Ruth and Ken Altshuler established the Callier Care Fund to ensure that children and adults with communication disorders could receive treatment regardless of their income level or insurance coverage.
Pam Busbee, Tricia George, Sara Martineau and Tincy Miller founded the Callier Cares Luncheon more than a decade ago. These visionary women saw the need to increase visibility for the Callier Center in Dallas, as well as to fuel access to care for those with communication disorders who could not afford it. In addition, they created the Ruth and Ken Altshuler Callier Care Award to honor those who have contributed significantly to the betterment of the community and to advancing the care of patients with communication disorders. In 2012, Libby Hunt chaired the first luncheon and presented the inaugural award to Ruth and Ken.
Each year, the Callier Cares Luncheon gathers donors, patients, families, alumni, partners, faculty and staff to advocate for individuals with communication disorders and their families. The Callier Center is grateful for the generous donors who have transformed the lives of countless patients through this significant event.
The 2022 Callier Cares Luncheon, chaired by Stacey Walker, will be held at the Dallas Country Club on April 11.
"I am humbled by the outpouring of generosity from Callier Cares champions who care deeply about ensuring that children and adults in need receive the ability to hear and speak."

— Libby Hunt, Inaugural Callier Cares Luncheon Chairman
Ruth and Ken Altshuler Callier Care Award Recipients
Betsy and Bennett Cullum, 2021
Barbara and John Stuart, 2020
Brent Christopher, 2019
The Meadows Foundation, 2018
Dr. Kern Wildenthal, 2017
Stuart Bumpas, 2016
Mike McCullough, 2015
Sara Martineau, 2014
Geraldine "Tincy" Miller, 2013
Ruth and Ken Altshuler, 2012
I would like to learn more about the Callier Cares Luncheon.