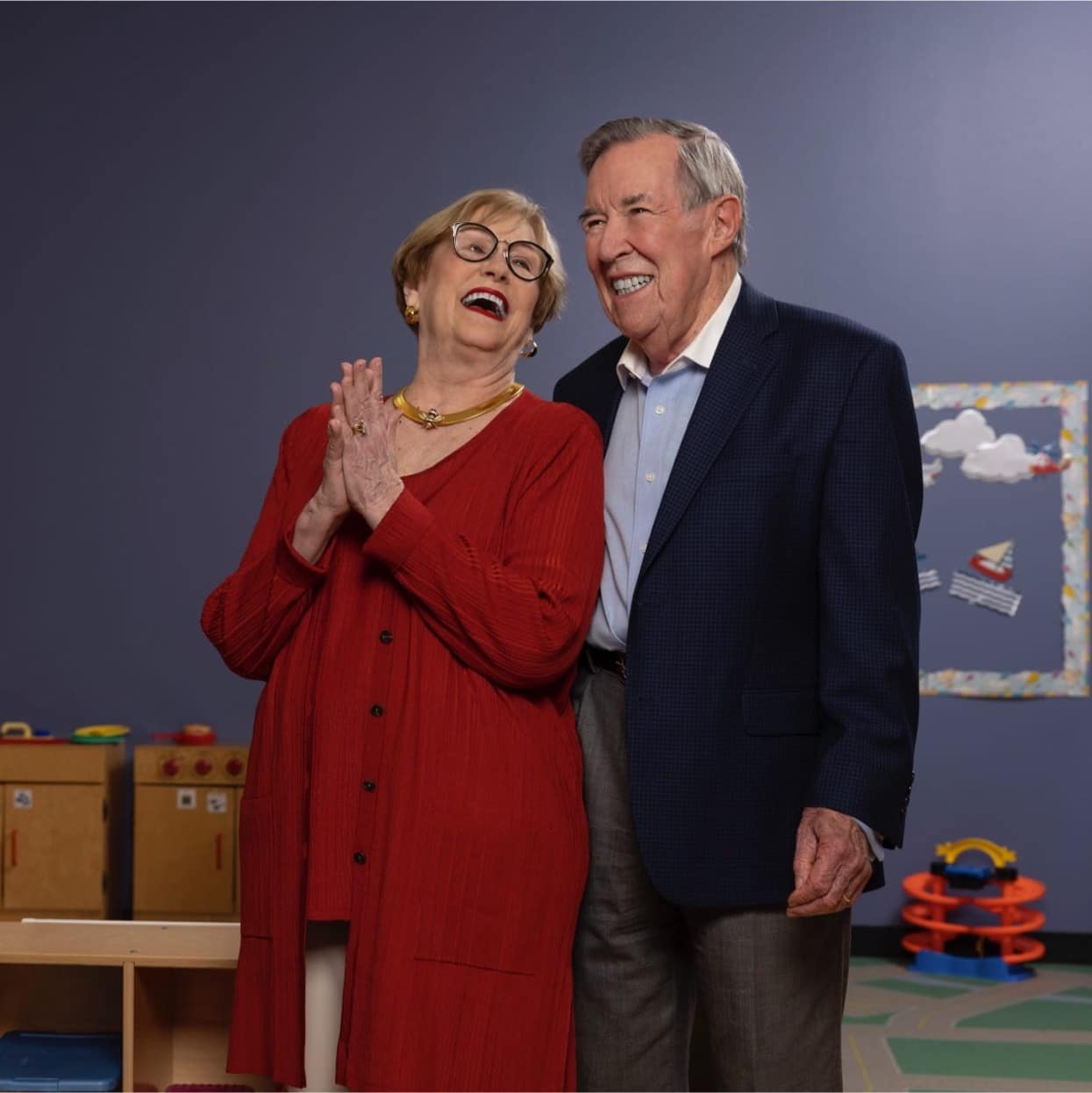 Rosemarie and Dr. Maynard Ewton have committed to establishing the Dr. Maynard and Mrs. Rosemarie Ewton Endowment for Research, Treatment and Training for Early Childhood Development. Their endowment will support clinical research and training in autism treatment, as well as patient care for autistic children whose families cannot afford services.
"We are happy when we can do things for other people," Rosemarie said. "Our hearts just sing when we can do it!"
The Ewtons have humbly dedicated their lives to helping others through their work in health care and philanthropy. They met when Maynard was practicing internal medicine while on staff at Texas Health Presbyterian Dallas. Later, Maynard served as president of what eventually became Texas Health Physicians Group, part of Texas Health Resources, where he continues to consult in physician development.
After retiring from managing physician practices, Rosemarie became an advocate for numerous charitable causes and connected with the Callier Center through her involvement with Northwood Woman's Club (NWC), a women's civic and philanthropic organization. In 2018, Rosemarie served on NWC's philanthropy committee, which selected Callier as the sole beneficiary of the club's 50th anniversary fundraiser. With proceeds of $250,000 plus a $250,000 match, NWC established the Northwood Woman's Club Patient Care Endowment Fund at the Callier Center.
In 2020, Rosemarie joined the Foundation for the Callier Center board of trustees. She also visited the Callier Autism Center in Dallas, which opened in 2015 through the generosity of donors to UT Dallas' first comprehensive campaign, Realize the Vision.
"I was so impressed with the program, and I immediately wanted to do something to help," Rosemarie said.
The Ewtons are passionate about improving health care, but they are particularly interested in supporting autism research and education for Callier.
"Autism is a tough diagnosis," Maynard said. "We see an opportunity at Callier to identify children at an early age when intervention is more effective, and we see the potential through research to make real progress in this area."
"I'm a strong believer in focusing on where you're going, not just what you've done," said Maynard. "We are encouraged about where Callier can go and what it can do in the future to make the world a better place for people with autism."
"We want to shine a light on early intervention for children with autism. Our hope is that we can make an impact through Callier's autism program and encourage other folks to do the same."

– Mrs. Rosemarie and Dr. Maynard Ewton Jr.
I would like to learn more about pediatric autism spectrum disorder programs and services.

I would like to give to help children receive autism spectrum disorder treatment.