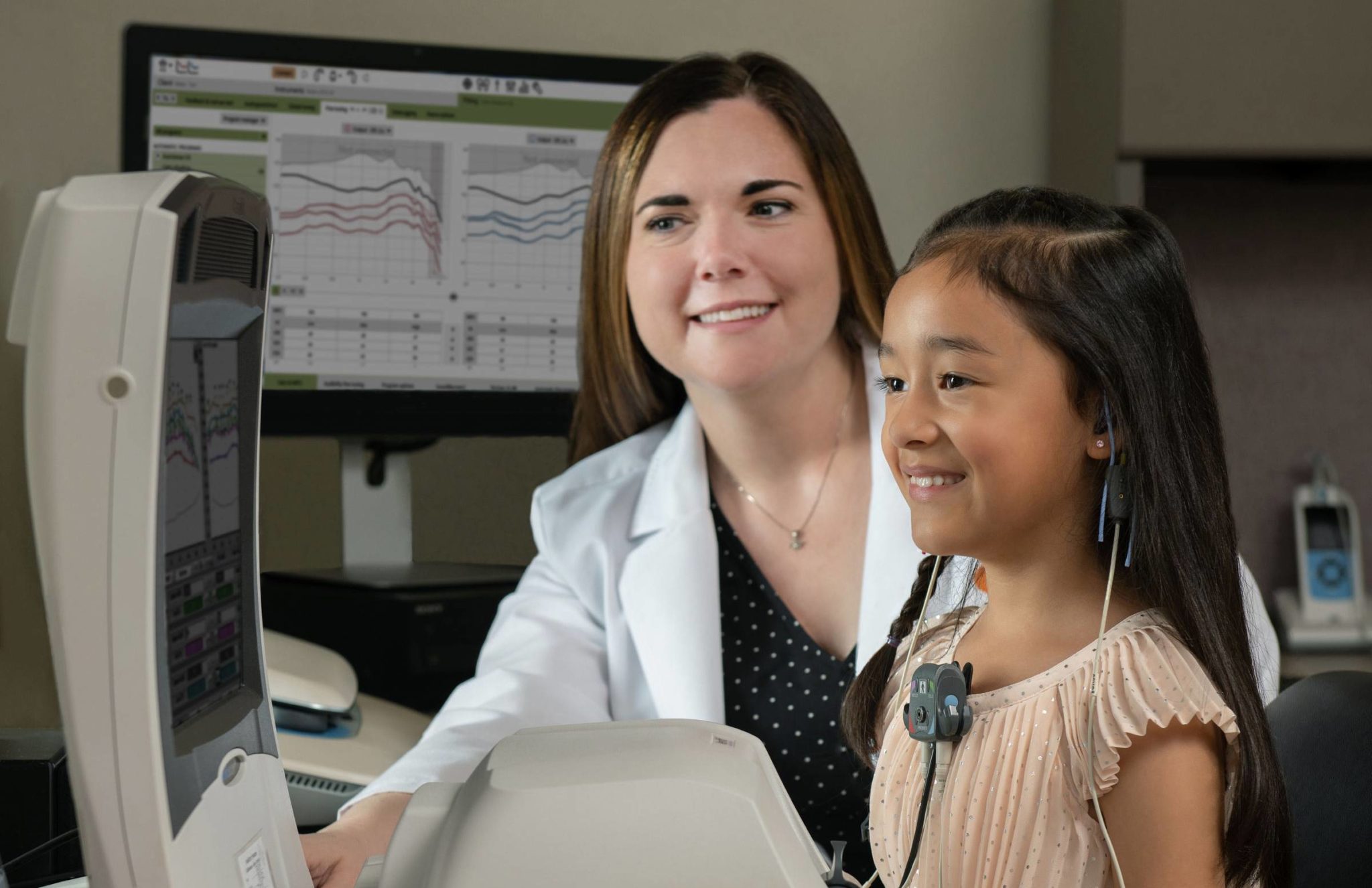 Isabella Gonzalez is 7 years old, but she likes to pretend that she is a teacher. She puts her hand on her hip and says, "Good morning, children. I'm Miss Gonzalez."
However, when she was 3, her speech was unintelligible.
"She wasn't saying any words — just 'mom,'" said Sandra Gonzalez, Isabella's mother. "Whatever she wanted, she just pointed. She used to sing the 'Frozen' song, 'Let It Go,' like, 'bo bo bo, bo bo bo.' She was trying, but couldn't say the words."
When Isabella put her ear to the TV speaker to hear cartoons, Sandra suspected that she had a hearing problem.
"She passed her newborn hearing screening," Sandra said. "I didn't know what was going on. She needed help. I was desperate."
Just before her fourth birthday, Isabella was referred to the Callier Center and received a diagnosis of bilateral sensorineural hearing loss — moderate to moderately severe hearing loss in both ears. Isabella needed hearing aids, but her family's insurance denied coverage.
"I was sad," Sandra said. "People like us don't have the kind of money to pay for hearing aids."
Through generous gifts made by donors to Callier's Evergreen Fund, Isabella received hearing aids and hearing follow-up services to ensure progress with the devices for the next three years.
"When we found out that Callier was going to help us, we were so happy," Sandra said. "My husband was excited and emotional. Isabella's birthday present was her hearing aids."
The Evergreen Fund was established by an anonymous donor to ensure that children in need receive clinical care.
"Isabella is a totally different child," Sandra said. "Before, she would tell me a word, and then have to think about it, and then tell me another word. Now, she tells me everything, and in school she is reading faster than most of the normal kids.
"After all these years, I see every day that Isabella is doing better and better. We couldn't go anywhere else better than Callier. We are so happy. We are so, so grateful."
" When we found out that Callier was going to help us, we were so happy … Isabella's birthday present was her hearing aids. "

— Sandra Gonzalez, Isabella's mother